Let's walk in the footsteps of Jesus in the Holy Land together – June 13-20, 2020

Special Offer through March 1, 2020 – Free Travel Insurance ($399 value)
Call Icon Destinations at 800-769-9201 and tell them Jennifer sent you.
Watch my Facebook Live chatting about the Holy Land Tour.
——————————————————————————-

Hey, my friend–
This is your personal invitation — from my heart to yours — to join me for an 8-day Holy Land tour beginning on June 13, 2020.
Singer Tammy Trent and author Carol Kent will join us for this life-changing, faith-building, relationship-deepening trip.
I've never been before, have you? Wouldn't it be amazing to experience this together?
Here's the quick summary:
We'll start off in Tel Aviv, spending one night at the Tal Hotel – a boutique hotel right near the beach. Then, we're off to Tiberias where we'll spend 2 relaxing nights at the lovely Leonardo Hotel – right on the shores of the Sea of Galilee. We'll wind up in Jerusalem for our last 4 unforgettable nights at the Rimonim Shalom Hotel, which puts you in a great spot to get to all the historical and cultural attractions you've always wanted to experience.
Sounds amazing, right?
We'll travel together every day in an air-conditioned, comfy motorcoach and your entrance fees to the various sites are included in your cost. Plus, breakfast every day and six dinners are included too.
So, if that summary gets you as pumped up like me, read below for a more detailed itinerary.
Day 1 (Sat, June 13): You arrive in Tel Aviv! You'll check into the hotel, get refreshed and then gather for dinner with all your fellow travel buddies. You'll meet with the Tour Director and get some starting inspiration from me, Tammy and Carol.
Day 2 (Sun, June 14): It's time to board the motorcoach with your new friends and leave Tel Aviv for the old port of Jaffa. You'll enjoy sightseeing at Caesarea and you'll get to Admire the aqueduct, the Roman Theatre, the harbor and the remains of the 12th-century Crusader Fortress. Then, you'll visit Mount Carmel — where Elijah went up against the priests of Baal and the fire of God came down! From there, you'll head over to Megiddo.
Day 3 (Mon, June 15): You're off to Kibbutz Ginosar to the Jesus Boat Museum followed by a cruise on the Sea of Galilee. After that, you're traveling to Capernaum where you'll see the House of St. Peter. Next, you'll head north to the very Mountain where Jesus delivered his Beatitudes sermon. Then, you'll visit the Church of the Multiplication in Tabgha, the site where Jesus fed the 5000. You'll finish this amazing day in Caesarea-Philippi.
Day 4 (Tue, June 16): Your morning begins in Cana, where Jesus performed His first miracle, turning water into wine. You'll then move on to Nazareth. Here you'll visit the Church of the Annunciation, St. Joseph's Church and the old village. Then, you'll board the bus again and Leave the Galilee area. You'll get to see the Jordan Valley and then visit the Qasr el Yahud Baptismal Site. Tie your shoes because then you'll hike up the Judean Mountains to Jerusalem, with a stop at a viewpoint overlooking the Old Town. Breath-taking.
Day 5 (Wed, June 17): Today, you'll join a walking tour of Jerusalem's Old Town. You'll stand on the Mount of Olives you'll get a great view of the city. You'll descend the mount by the Palm Sunday Walk and along the way, you'll visit the Garden of Gethsemane. You'll see the Church of All Nations, St. Stephen's Gate, the Pool of Bethesda and the Church of the Holy Sepulchre. You'll walk through the Jewish Quarter, and stop at Mount Zion to visit King David's Tomb, The Upper Room, and the ancient marketplace. Then, your day ends with the inspiration of Bethlehem and the Church of the Nativity. Amazing!
Day 6 (Thu, June 18): Today, you'll visit one of the most significant archaeological sites in the country. You'll see the Southern Wall Excavations and visit the Davidson Center. You'll make a stop at the Western Wall. Next, the Garden Tomb—this will be a beautiful place to worship together. Then, it's time to see the Dead Sea Scrolls at the Israel Museum. Your day finishes at the Yad Vashem, the "World Holocaust Remembrance Center." Wow!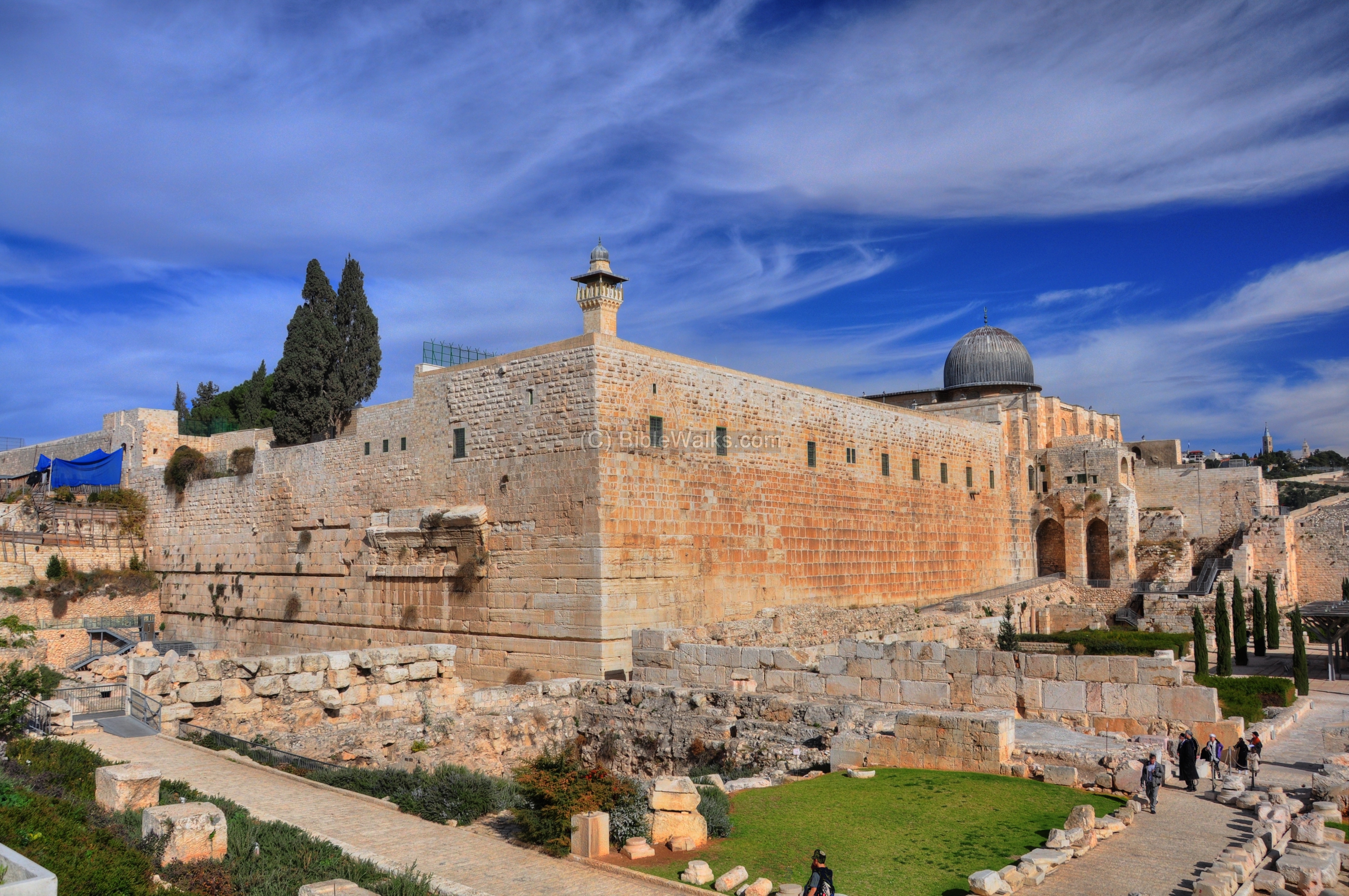 Day 7 (Fri, June 19): You and your buddies are on your own today! Maybe you'll want to check out some of the Jerusalem sites again, shop or just relax. You can also join an optional excursion to the Dead Sea. If you do, you'll travel to Qumran with an included visit to the Qumran Caves, where the Dead Sea Scrolls were discovered. You'll also get to ride the cable car up to a clifftop above the Dead Sea to the rock fortress of Masada. And, you'll even get to put your feet in the shores of the Dead Sea.
In the evening, you'll gather with your new friends to worship and remember all God has done in our hearts. Carol, Tammy and I will offer you a final farewell message. You'll hug all your new friends, get their phone numbers and emails because you'll want to keep in touch and then you'll head back to your hotel room and pack because tomorrow you fly home forever changed.
Day 8 (Sat, June 20): You'll eat breakfast, check out of the hotel and head back to Tel Aviv to board your flight home.
Space is limited so put it on your calendar and start saving! This is a great Christmas gift, right?!
The cost of this trip is $2895 plus the cost of your airfare. But if you pay in full by December 20, 2019, you can save 10%. That's a savings $289. So your price would be $2606 for the Holy Land Tour. Use promo code EarlyBirdJennifer at checkout to Save $289.
Have Questions? Call Us at 417-888-2067
One of your questions might be, "Can I bring my husband or kids?" Answer: A big YES!
I hope to see you in Israel!
Love, Jennifer
P.S. Remember, you will need to book and pay for your own flights but the Tour company will provide a shuttle to get you from the airport to the hotel and back. Arrive at the hotel on June 13 for our first meet-up at Dinner.
Visit Icon Destinations' Frequently Asked Questions Here
Additional questions? Contact Icon Destinations at 1-800-679-9201 or email info@icondestinations.com.